From now on, I try to write at least one English articles for each country.

My first destination was Australia.There were some reasones to go there.Firstly, I really wanted to see Ayers Rock.Secondly,it was not so expensive to go to Canada via Hawaii.Finally,there were my friends there.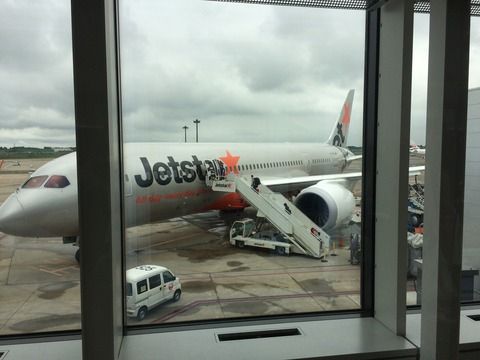 My baggage became very heavy than I expected.Big one is 17kg and small one is 8kg.There are weight limitation when we take an airplane.I tried to reduce my belonging,But I couldn't.During my trip,I would throw away things which I judge not important.haha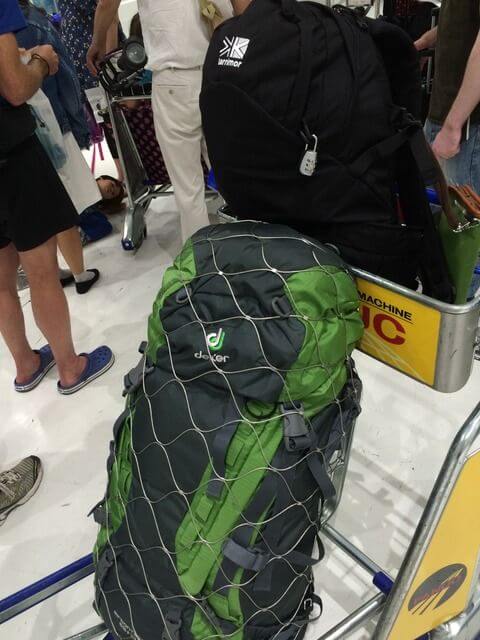 I arrived in Melbourne airport at night.This was my first place in my trip.I had a reservation for a dormitory type hotel.Do you know it?It means I share a room with strange roommates.But it's cheap.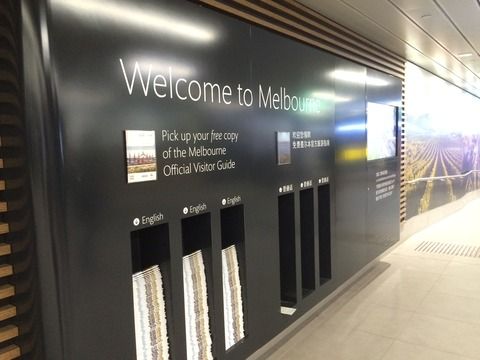 Sadly I could'nt understand hotel staff English almost at all.I'd heard sometimes it is difficult for Japanese to listen to Australian English.I could check-in somehow.Fortunately roommates were few,so it was quite comfortable though some places in the dormitory were little dirty.
I have to save money to continue this trip longer.The period is up to my budget.That's why I stay cheep hotels,I make something to eat by myself and I wash my clothes by myself.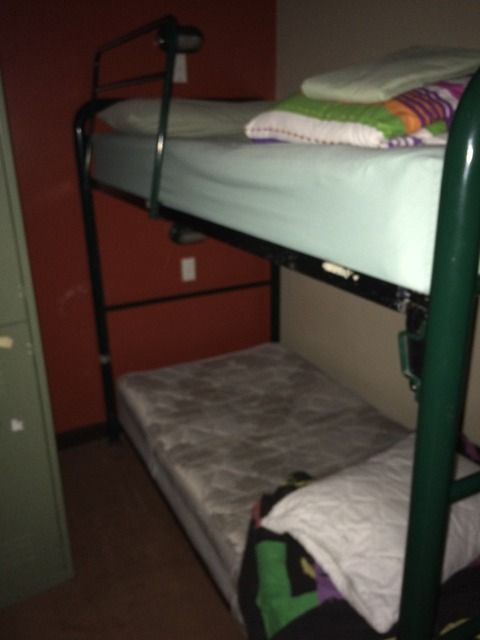 My first day finished like this.
I saw Rio &Paul in Australia.The period we spent together was not so long,but I think our relationships are strong and great.The Filipino life with good friends is my treasure.
I visited Ayrsrock.It was the scared place for the local tribe Aborigine.Some people claimed it but I didn't climb respecting their mind.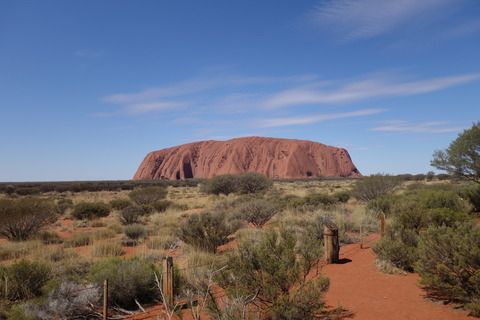 This big rock showed me many faces.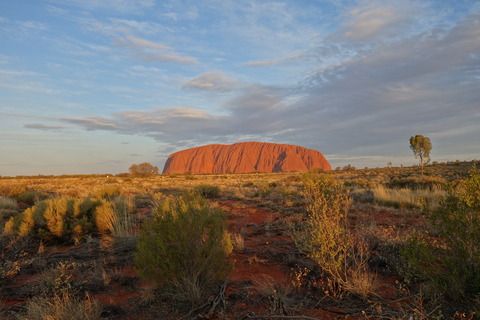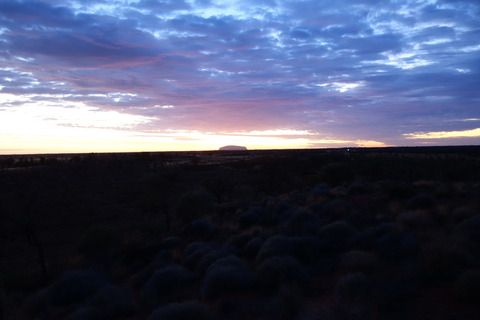 They are King's Canion near Ayrs rock.The ground in Australia was red and huge.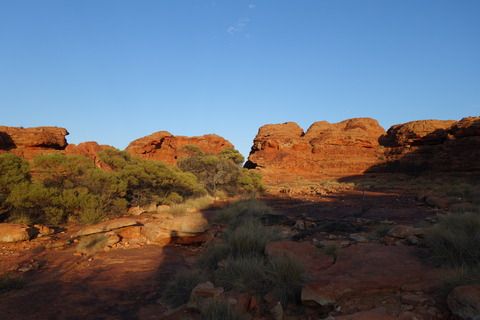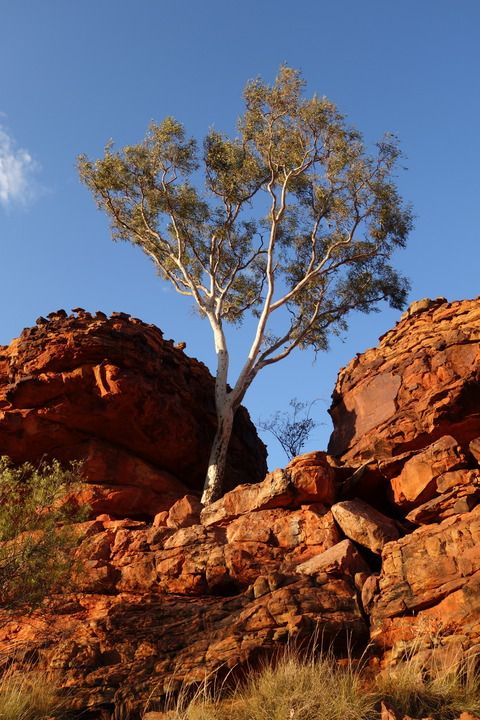 There was a garden in Kings Canion like an oasis.The name is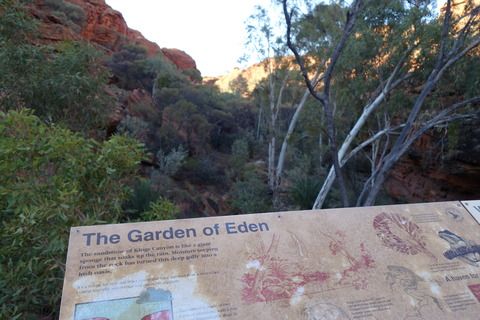 .It was very beautiful and cool.My favorite place in Australia is here.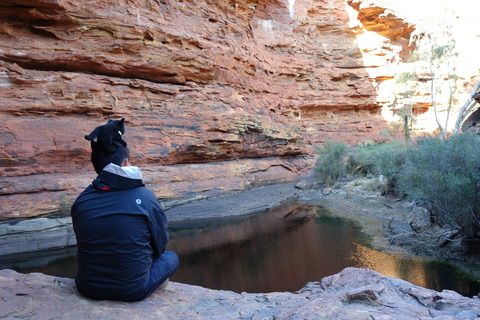 I also visited some cities in Australia.
Melbourne.It was like stylish Europe.Rio guided me there.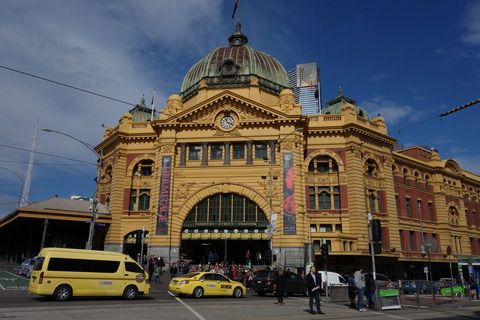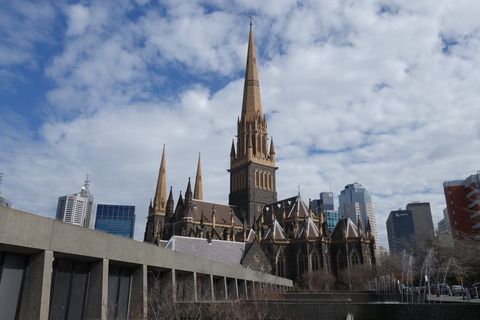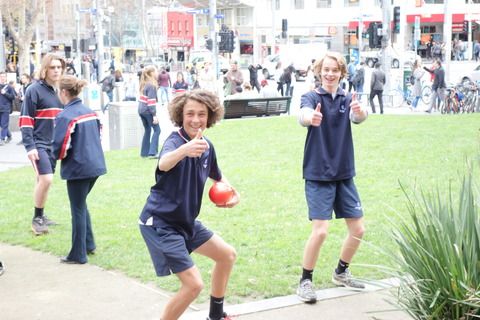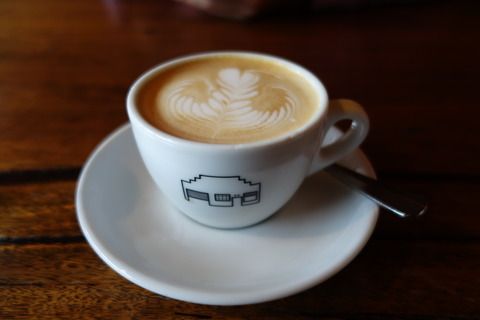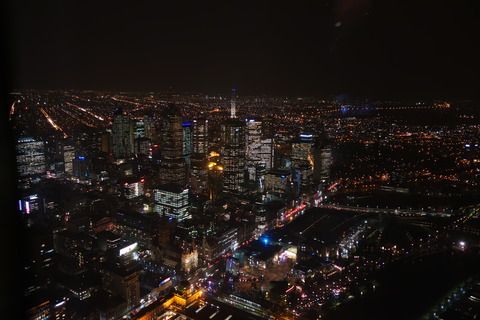 Casino was quite big.And I lost little....
Adelaide.It was surroundend by many parks.If you are interested in it,please check a map!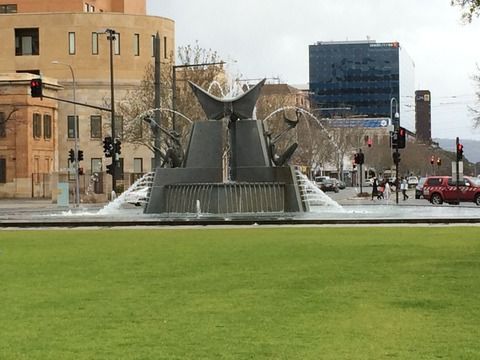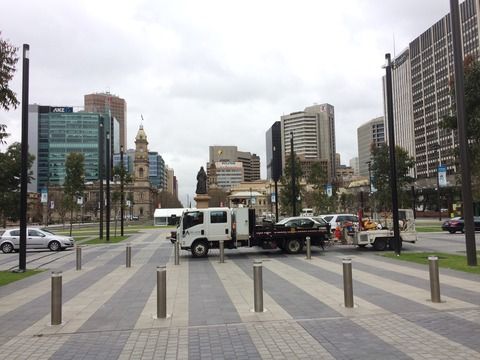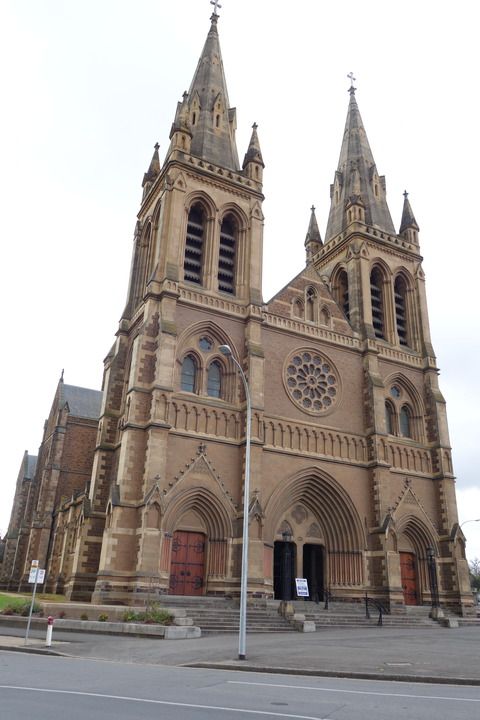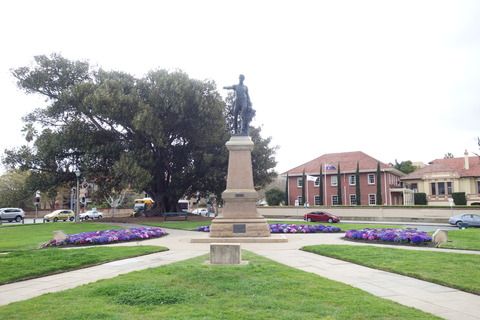 Alicesplings.It was the base city to go to Ayrs rock.Of course ,there were many Aborigine.I felt Aboriginie and other people were getting along each othere.This is their painting. I like it!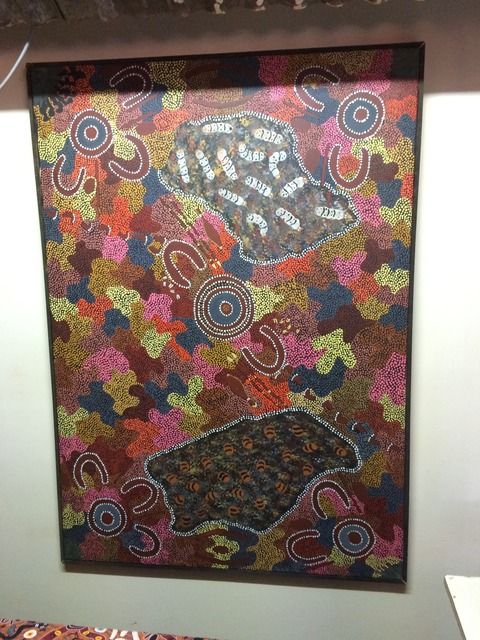 Sydney.I saw Paul there and stayed his share house.I saw Opera House.But that's all.I went to the state library and checked mails or wrote my blog.I could take a rest.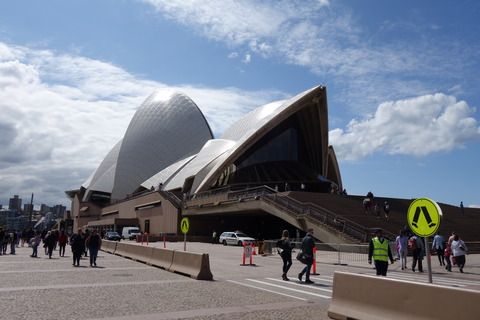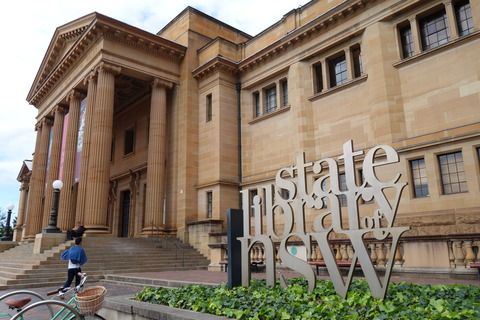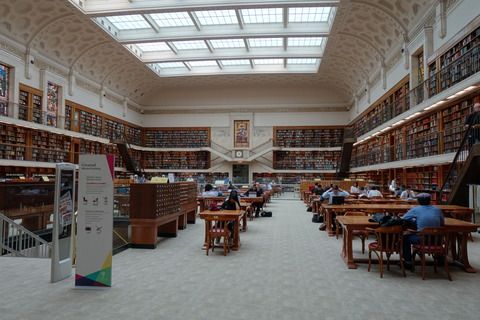 impressive points in Australia
・ The cost of living is quite expensive.
・The huge red ground.
・Their English was difficult to listen for me.
・Special animals like kangaroo,emu,Tasmania devil,koala and so on.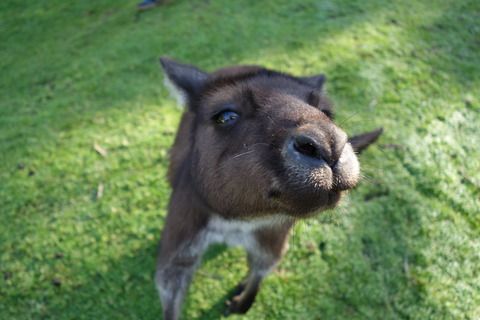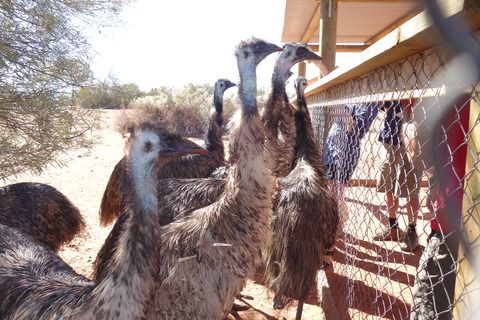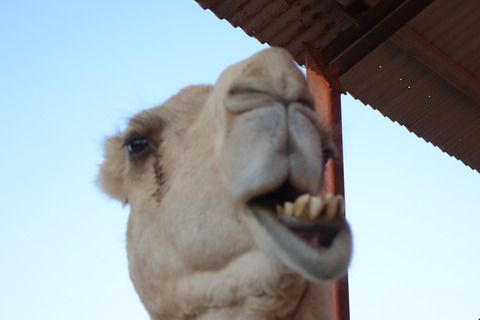 I realized I can communicate with foreign people with English.My English skill is not so good.But I decided to use English with confidence.Because one of my teachers told me to have confidence.Because of it,I could make great friends in Australia,who are from Thaiwan and Korea.It is my pleasure to have a conversation with foreign traveler.I'm thankful for my Filipino English teachers.
I recalled important thing!I found a partner in my trip.
This is "Devil-kun".He is a local animal in Tasmania Iland.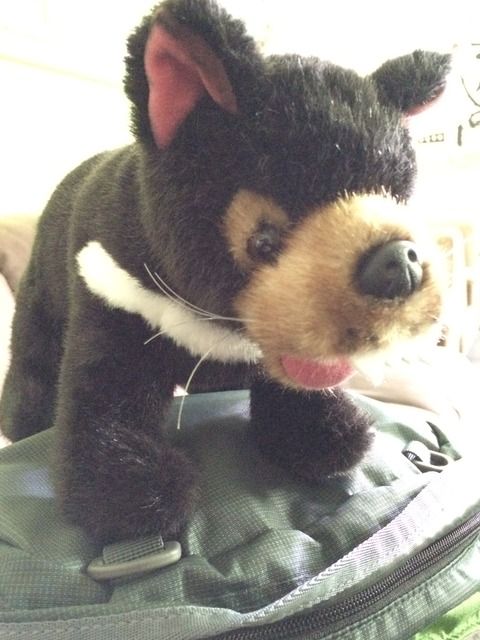 My next destination is Hawaii!
Thank you.